How to support a good cause!
Supporting a good cause. How do you do that? There are so many charities that it is difficult to choose. To which charity do you donate money? Which charity is reliable? And where do you actually start supporting a charity? The choice is vast in the jungle of charities. If you want to support a charity, it is important that the charity suits you. Choose an organization that does things you find important. This will make donating to charity a lot easier for you. With the tips below, you can be sure that you will soon be supporting a charity in a conscious manner.
Reasons to support a charity
Donating to charity, there are several reasons to literally and / or figuratively roll up your sleeves. It may be that you care about the climate and do not want to be ankle deep in water. Or you want to contribute to a one meter deep well from which hundreds of people can drink. You can really make a difference! It gives you a satisfied feeling. When you sit down on the couch after a long day of work and think with a deep sigh: I did something for our planet or society.
For companies, supporting a charity has advantages. The Tax and Gift Act states that supporting a charity is tax deductible. As long as the charity is an ANBI (Institution for General Benefit).
Donating to charity: who can do that?
Supporting a charity is of course possible as a private person. But donating is not only for individuals. It is also possible for companies to donate. Many charities have a business partnership program. This allows you as a company to contribute to cancer research or to compensate your CO2 footprint.
Furthermore, you can also support a charity as a gift. Then you give a gift to a good friend or family member who cares about, for example, art & culture or nature & climate.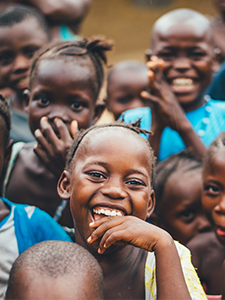 Which charity can I support?
Fortunately, there are many charities that you can donate to. It is important to choose well. What is important to you, what do you value, who or what could use your help? There is no shortage of choice. The charities range from nature & environment, such as Adopt Rainforest, health think of KiKa, religion, nature & environment, international aid & human rights such as UNICEF, art & culture, welfare and education such as IFES Netherlands.
How do I know if a charity is reliable?
Of course you would like to know whether supporting a charity is going to the right place. One way to check for reliability is the CBF seal of approval. The CBF (Central Bureau on Fundraising) checks whether charities meet strict quality requirements.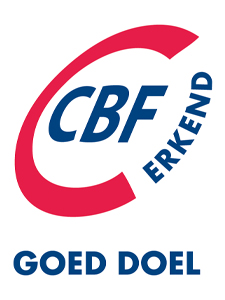 Donating: how does it work?
How does supporting a charity or doing your bit for the world work in practice? Well, there are several ways: a monthly, annual or one-time donation to, for example, Adopt Rainforest. Outside of donating money, there is the possibility of volunteering. There are several sectors where you can get started as a volunteer.